Welcome
Welcome to Sutton WI
Sutton WI has grown in strength since its formation in 2016. We have an active and varied programme of events throughout the year. 2019 began with our meeting at the Methodist Church due to the collapse of the ceiling at the Sutton Museum. However, the next meeting was back at the Museum when repairs were complete. Both the craft club and book club are still active and remain at the same venue's and times.
From making beautiful craftwork, sugar craft novelties, Christmas crackers our members showed they have many talents and skills. Environmentally aware, our members made 'eco bricks' using a large plastic bottle containing shredded non-recycled plastics. Our quiz nights were great fun and we sent a team to compete with other local WI's at Hedon WI. Our members made 'mini hats' for Age UK to put on Innocent drinks Nationwide.
We had interesting talks about all manner of things like Canine Partner Dogs, Creative Writing when our writing skills were put to the test in our monthly competition and Banking Scams to make us aware of falling victim to fraud. Demonstrations included intricate Sugar Craft cake decoration and Christmas baubles, each taking one home to decorate our own Christmas tree. We even had a Magician showing us his tricks but he wouldn't give up his secrets! The winner of the monthly competitions for 2019 was Jane - now the proud recipient of our Sunflower Trophy.
We have enjoyed an exciting year of events, several evening outings as well as taking part in community events. The Annual Federation Spring Meeting was attended by our members who thoroughly enjoyed the speakers. We took part in the South Holderness Rally where Sutton WI members contributed a number of entries in the various competitions and did very well. Carolynn - 2nd prize for flower arrangement, Gill - 2nd prize for flower corsage, Cecilia - 2nd prize for bottled fruit & 3rd prize for a hand-made dress 1940's style.
As in previous years, we made poppies for a wreath that was placed at the Sutton War Memorial on Remembrance Day. So many were made that a Cross was also crafted and included at the site. In June we arranged a Litter Pick in our local area. A wonderful afternoon tea held in July was enjoyed by a huge amount of people!
Our Autumn Fair was held in October. We had various tombola's, a raffle, stalls that sold homemade cakes, savouries, pastries, jams, pickles and chutneys, books, cd's, bric-a-brac, pre-loved clothes, plants, handmade cards and unique handmade goods. Once again it was an overwhelming success.
The year finished on a high with members enjoying a festive Christmas Dinner celebration. We hosted a Christmas Carol Concert at St. James Church, for the South Holderness Group. Carols were sung and readings & poems were read and the entrance to the church looked enchanting - lit with tea lights leading from the gate up the steps to the door.
We now look forward to a new year of continued happy get-togethers. Our big event of 2020 will be hosting the Holderness Rally in May with a theme of "the roaring 20's"!
If there are any ladies that think this sounds like fun and are keen to enjoy female company, new skills and experiences and would also be willing to share with others their knowledge and expertise – we would like you to join us at Sutton WI.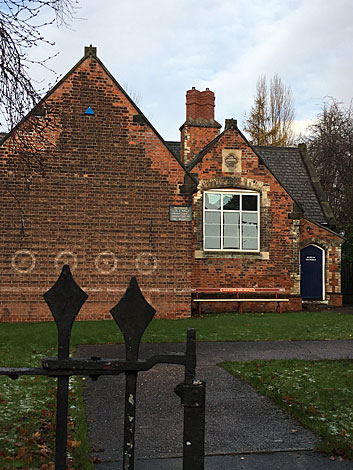 We meet at the Old School House (Sutton and Wawne Museum) in Church Street, Sutton on the first Wednesday of the month at 7pm and after attending to WI business there is the opportunity to get to know one another over a cup of tea or coffee. This is then followed by a speaker or demonstration. Details of our programme for early2021 can be found in the 'Our Programme' section of this website. In addition to our monthly meetings we currently have two additional groups, a Book Group that meets at the Duke of York pub, Church Street, Sutton on the second Thursday of the month at 7pm and the Craft Group that meets at the Old Reading Rooms (now Sutton Leisure and Sports) 17 Church Street, Sutton every Tuesday between 1:30pm and 3:30pm. In 2020 we are looking to expand more social activities for our members.
For further information about Sutton WI or any of the groups please email your request to suttonwi@eastyorkshirewi.org.uk. Emails will be responded to as soon as possible but please be patient when waiting for a reply.