Photo Gallery
September member's Meeting....A Harvest Evening.
Sheila S had great fun producing a display of farming through the ages, including many photos of her family.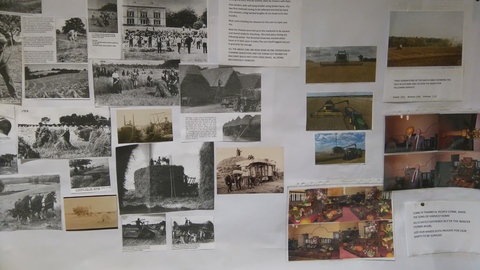 Vera sent along the corn doliies she made on a Federation workshop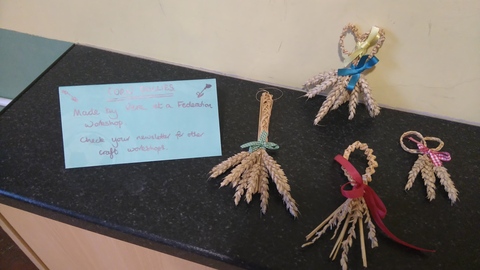 The members tried their hand at marzipan fruits .
We also enjoyed Sheila R's fabulous apple pies but they were so delicious they had gone before we got a photo'.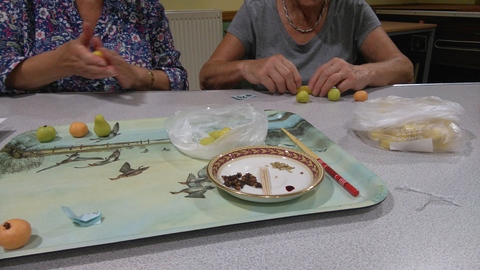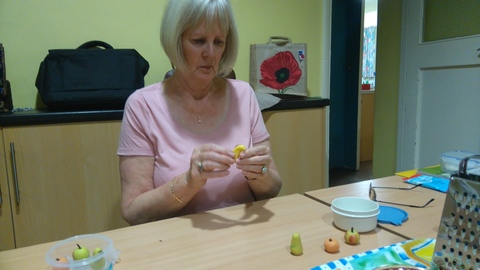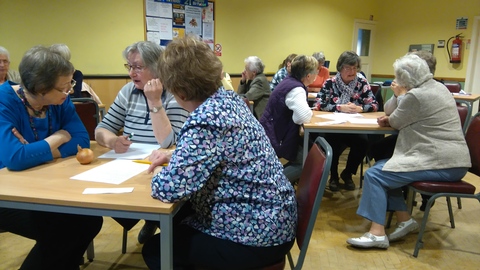 Debating the proposed campaigns for this year.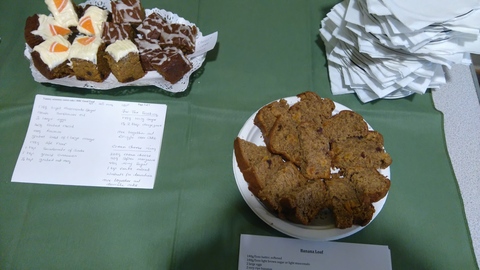 Time for cake now! Recipes using leftovers. (May 2016)
We Love Cake but Hate Waste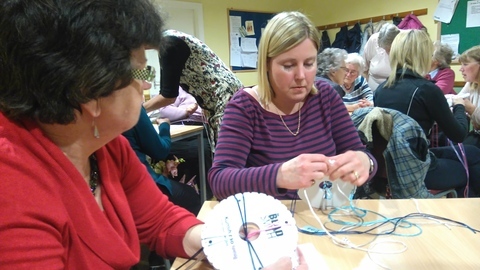 Making Kumihino Braided bracelets. Tricky at first, but addictive when you get going. (April 2016)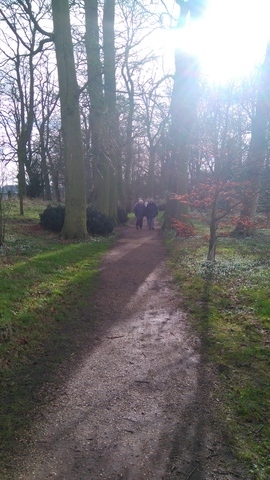 We visited the woods at Burton Agnes during the snowdrop season, followed by a delicious lunch at The Wolds Village Restaurant and craft shop. (Feb 2016).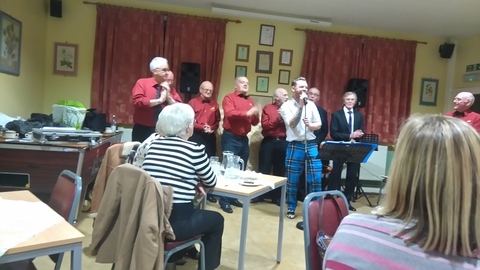 The fabulous M.I.C.E. men entertained us at Christmas, they even brought Elvis along... (Dec 2016)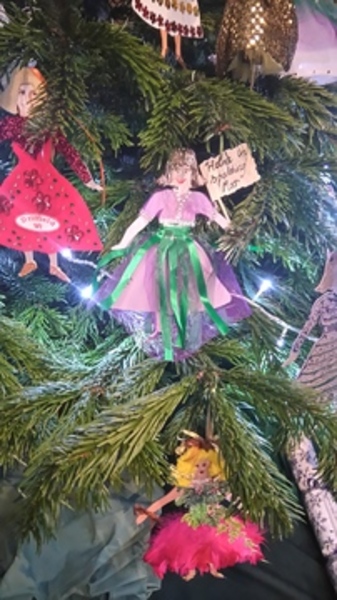 Our decorated lady joined others on the W.I. Christmas tree in Beverley Minster. (Dec 2016)